Nordbugten area, Scoresby Sund, Greenland.
Phase One 645DF, IQ180, 110mm Schneider, f8 @ 1/125 second, ISO 50.
Be careful what you wish for, they say, but one thing that is very likely on a photographic expedition lasting one or two weeks is that you'll get a strorm front or weather change moving through. Of course, there are some places in the world where the weather doesn't change very much (I can remember spending a month in Namibia years ago and we had blue skies for 27.5 days, and light cloud one afternoon) but generally speaking, you'll get a couple of weather changes and these are the times landscape photographers should live for. So, rather than wishing for fine weather, hope for the opposite.
This photograph was taken Greenland and I'm guessing it is local weather - meaning the cold air from the ice plateau not too far away created low cloud when mixed with the warmer air over the sea. We had fine weather either side of this particular event.
The photograph has been lightly processed in Capture One 11 using a series of seven adjustment layers. One feature I prefer in Capture One over Lightroom is that your adjustments (adjustment brushes in Lightroom) are set out in a list (a bit like the layers panel in Photoshop), making it much easier to name and access them, and importantly, turn them on and off. It's my new mantra for 2018 - process more photos lightly and worry about the fine detail if and when the image goes to press or to print.
In Capture One I used the Colour Editor in a couple of places - to accent the warm rocks, and to give a little colour to the previously murky waters. You can see the original file without adjustment layers on the website.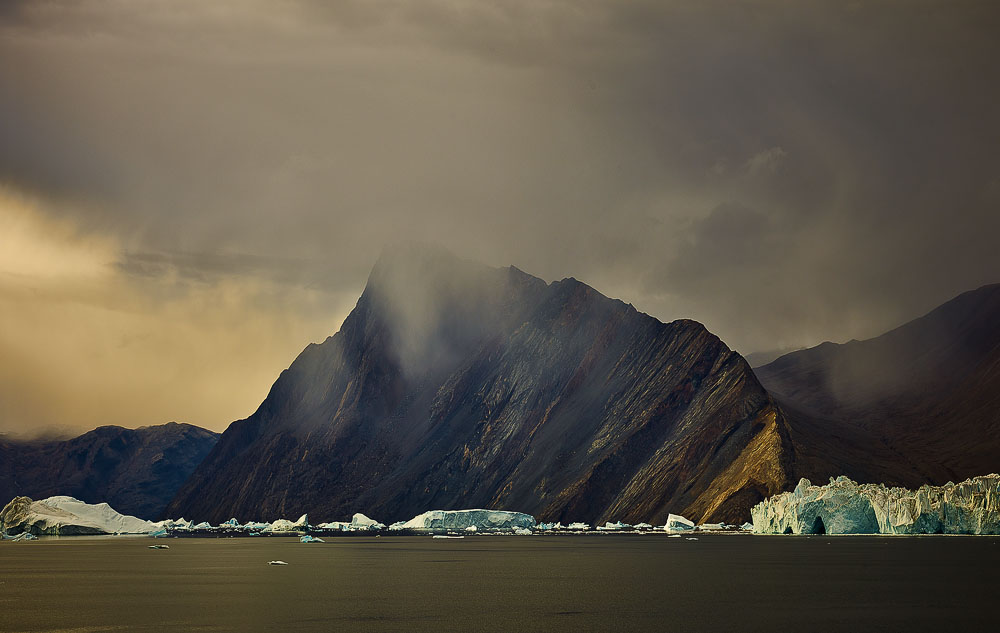 Processed raw file before adjustments.