Capitol Reef
Phase One A-Series with 150MP IQ4, 23mm Alpagon lens
Camera manufacturers provide us with warnings when our exposures are too light or too dark. We can often set our LCD screens and even our editing software to blink at us if we have areas of pure white or pure black.
This is good information to have because, generally speaking, we want to have some blacks and whites, but more important is a range of tones in between. However, this isn't to say we should never have areas of black or white.
A look at the old black and white photographs of the masters, like Ansel Adams and Irving Penn, will reveal wonderfully emotive photographs full of rich blacks and detailless shadows. It seems today that we're almost scared of using blacks anymore.
In the image above, I've processed the file to intentionally produce areas of pure black. It's these blacks that give the rock face its strength and impact. Compare it to a more conventionally processed file (below) where I have endeavoured to include detail throughout.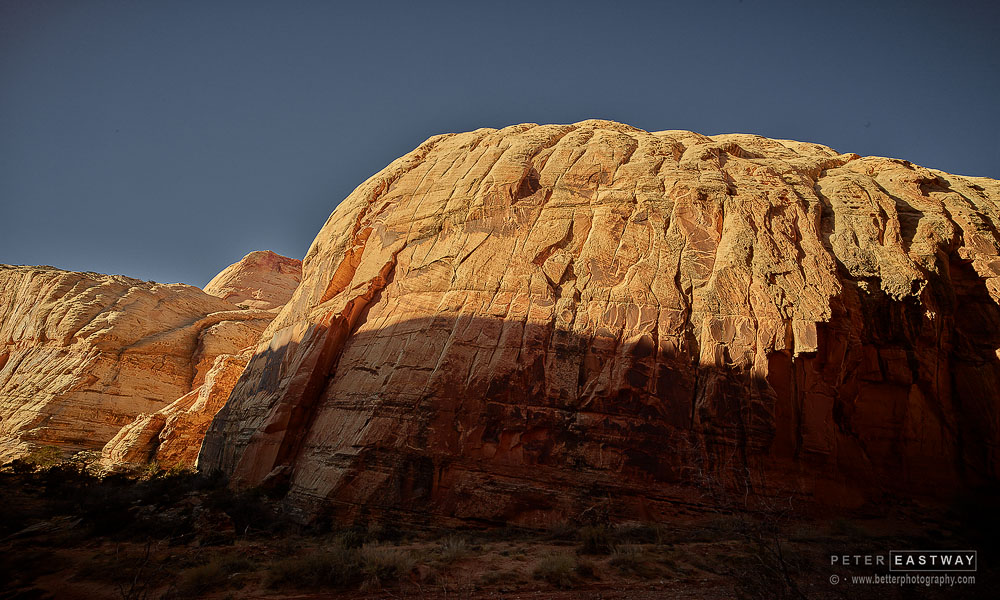 To my mind, this is not nearly as effective as the top photo. Blacks, it would appear, can be a good thing. If you are brave enough to use them!
If you're interested in joining me and Tony Hewitt in the USA, keep an eye on these newsletters as we're working on our next trip for February or March next year. Optionally, email Kim ([email protected]) and ask her to add you to the list and we'll let you know once the details are finalised. We're thinking about Yellowstone!