Crocodile Showdown in Kakadu - Photo 1 of 3
Fujifilm X-T4 with 200mm f2.0 lens and 1.4x converter, f4 @ 1/1600 second, ISO 800
How do you define flying? If flying is being projected and moving above the water or land, then we saw a crocodile flying in Kakadu last week - and thank heavens it wasn't heading towards our boat!
For those in southern Australia, you probably don't want to know how warm it was in the Northern Territory last week. It's a wonderful time of year for the Top End and many of the locals say they wouldn't be anywhere else for winter. I'm not quite so sure as it was still pretty hot, but then again, as I write this on a cool, shivery evening in Sydney, perhaps I am!
Sharon Jones from the AIPP's Northern Territory chapter organised a series of lectures, workshops and a photo tour last week which gave me the opportunity to meet some wonderful people and do what I love most, take photographs! And with so little travel in recent times, it was great to sit on a plane again, even if my face was covered with a mask and my ears sore from tight elastic!
So, what about these three photos - and the croc when it flies?
The first image is a bit of a tease. I'm pretending it's the dominant croc moving towards another croc that has invaded his territory. The second photo shows the actual stand-off position and the third is when the croc launches himself and flies! It was a very special encounter and well documented by our group in the early morning at Yellow Water.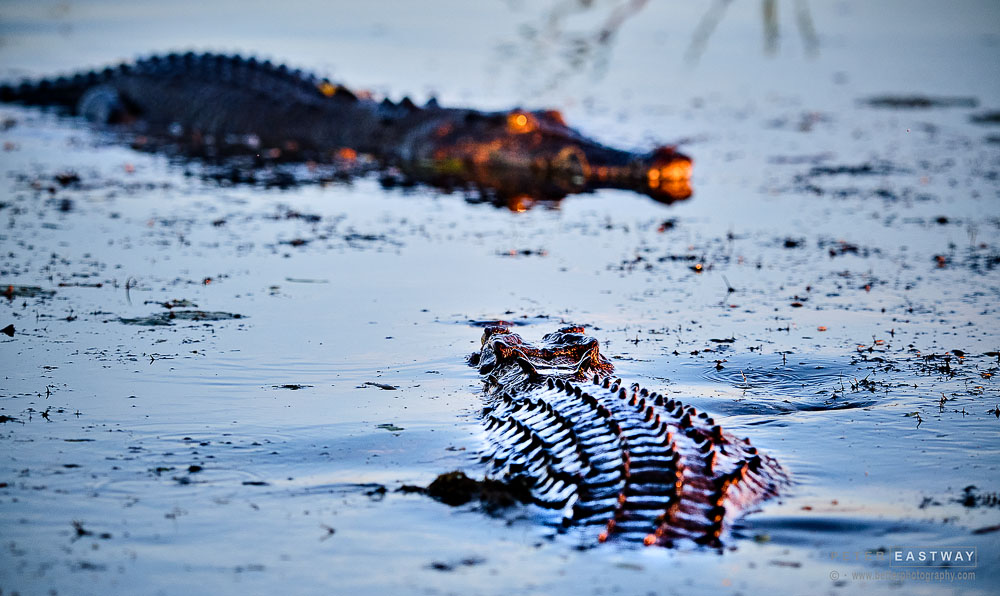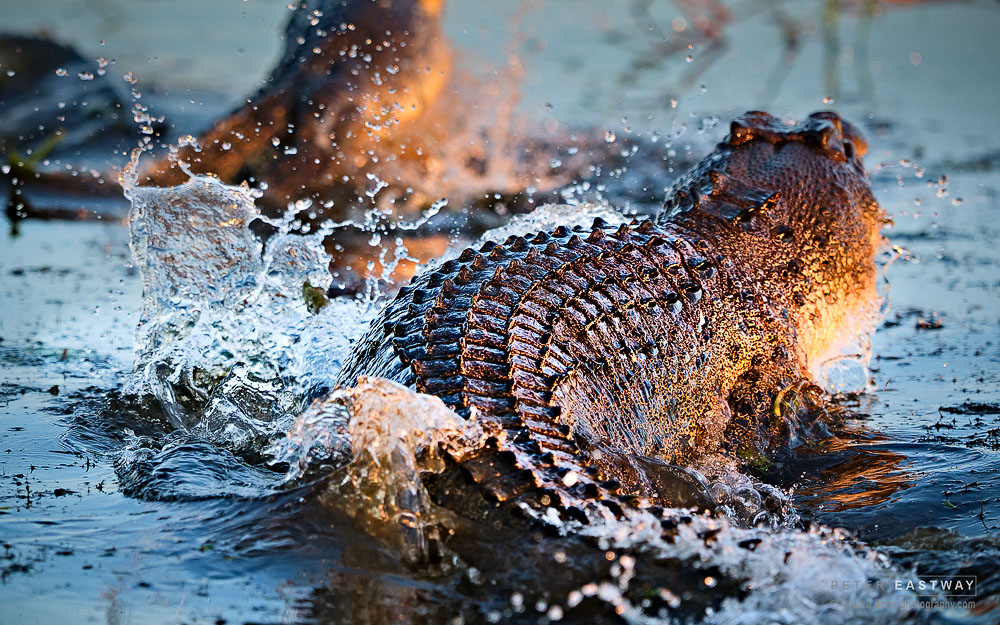 For action shots like these, I use continuous autofocus, image stabilisation and auto ISO. I set my shutter speed at 1/2000 second on shutter priority exposure mode and let the camera work out the aperture and ISO. And I set my camera to a high frame rate so I'm capturing as many shots per second as I can. And while I wasn't using a zoom lens, if I had, I would have zoomed further out to make it easier to capture and contain the action - my prime telephoto lens was a little long for this situation.
And in a perfect world? I would have been on the other side of the action with the croc coming towards me - and hoping like hell he didn't fly too far!